THE BEST GREEK MYTHOLOGY THEMED ONLINE SLOTS ARE HERE
It's no secret that some of the most popular online slots on the casino floor involve Greek mythology. Whether it's the electric might of Zeus or the frightening force of Medusa, online casinos in New Jersey and around the world see some of the biggest victories happen around slot machines based on Greek mythology.
Want to feel as mighty as the God of Thunder and Lightning? Then jump onto one of the legendary online slots based on Greek mythology, right here at ResortsCasino.com.
Zeus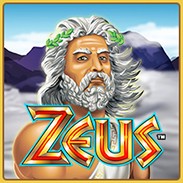 Perhaps the most famous of all Greek gods, Zeus takes the concept of thunder and lightning to bold new levels with payouts that can only be described as electrifying. You'll find five reels and 30 lines in this one, plus the chance to win 10 free spins by hitting Zeus's forceful hand three times over.
Kronos
Another extremely popular Greek-themed title, this 20-payline online slot features a slew of rewarding symbols including Kronos, Pegasus, the Throne, the Temple, and a bracelet. Lots to get excited about in Kronos, so it's easy to see why it's so popular.
Legends of Troy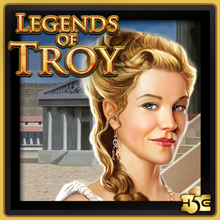 For a legendary online slot adventure, nothing beats Legend of Troy. As you fight for love and honor, you'll reap the rewards like never before. So don your armor, suit up, and get ready for one legendary moment after another.
Medusa
Don't stare too long because one wrong look at Medusa and you'll turn to stone. Medusa is most often feared, but you'll love her in this online slot. The game includes free games, Super Spins, a special Pick a Symbol bonus, expanding re-spins, and more.
The Mighty Atlas
If you're familiar with Atlas, you know that he was the legendary Titan who held up the heavens. And playing The Mighty Atlas at ResortsCasino.com could make you feel like you're on Cloud 9. This game has it all, including gigantic payouts, so check it out.
The jewels have been swiped and you're the only one who can find them in Diamonds of Athens, an online slot with 4×6 reels and 50 paylines. But this isn't just about hunting the stolen jewels down. It's about fighting mythological monsters and coming out on top in the most epic battle you've ever been a part of.
Hercules High & Mighty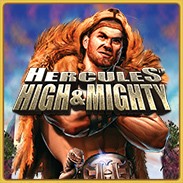 If you're strong enough, we need you at the online slots. Hercules High & Mighty is all about taming the beast as you join the son of Zeus on the adventure of a lifetime. With 100 lines and lots of ways to get paid, epic is an understatement.
Ready to try out our Greek Mythology slots?
Create your free ResortsCasino.com account and you'll have access to the free and real money versions of each online slot covered here, plus hundreds more.