THREE NEW SLINGO GAMES LAUNCHING SOON AT RESORTSCASINO.COM
We love launching new online slots and table games for players in New Jersey. When we do, we scream from the rooftops and let you know all about it. But we don't usually announce what's coming in advance (we love surprises as much as you do).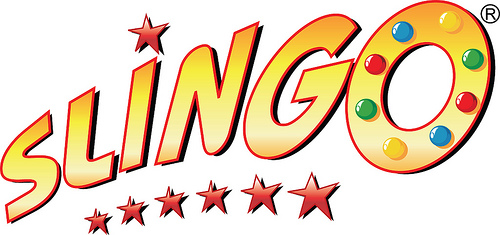 Today is different, though. We're adding some brand new games to our arsenal and we're mixing things up by giving you a sneak peek of what's about to drop at our New Jersey online casino.
Coming soon are three new Slingo games — Slingo Riches, Slingo Extreme, and Slingo Reel Bonus. All of them are supplied by the legendary Slingo Originals. If you're new to Slingo, don't worry. We'll walk you through everything.
WHAT IS SLINGO?
Slingo is basically a cross between a slot machine and a Bingo game. When you jump into a game, you'll see a 5×5 grid of numbers. Those numbers remain static throughout the course of your game. If you're familiar with Bingo, you can think of the grid as a Bingo card. Unlike an online slot, these numbers do not spin and change.
Directly below the grid is a single line of numbers — totaling five. These numbers are not static. You can think of this is the five reels on a slot machine.
When you place your bet, the single line of numbers will spin. If a number matches with one in the column directly above it, it'll get marked off, much like being daubed on a Bingo card. This single line of numbers spins 11 times and as your numbers hit, they'll continue to be marked off.
To the left of the grid is a payout schedule, detailing your payouts for the number of lines, from one line to hitting a Full House.
3 TYPES OF SLINGO
There are three types of Slingo coming to ResortsCasino.com. First up is Slingo Riches, which features a number of potentially lucrative symbols (plus one you'll want to avoid):
JOKERS: These are wild symbols that you can use to mark any number in the column directly above it.
SUPER JOKERS: Much like the Joker, except it can mark off any number on the grid, not just the column directly above it.
3 OR MORE JOKERS/SUPER JOKERS: If you hit three, you'll score an instant cash prize
You can also earn free spins by hitting a FREE SPIN symbol in the center column, and a cash prize by hitting a COIN in the center column. But be aware, not all symbols are lucrative. If you hit a DEVIL symbol, any potential matches that you've hit will be blocked.
Next up, we've got Slingo Extreme, which is essentially a more extreme version of Sling Riches (expect more of an adrenaline rush with this one).
Finally, we've got Sling Reel Bonus launching soon. This game is more like an online slot than a slot/Bingo hybrid, so if you love the energy of Slingo and wish you could see it in an online slot, this is your game.
Ready for Slingo? Get yourself a ResortsCasino.com account and you'll be good to go the second it launches.